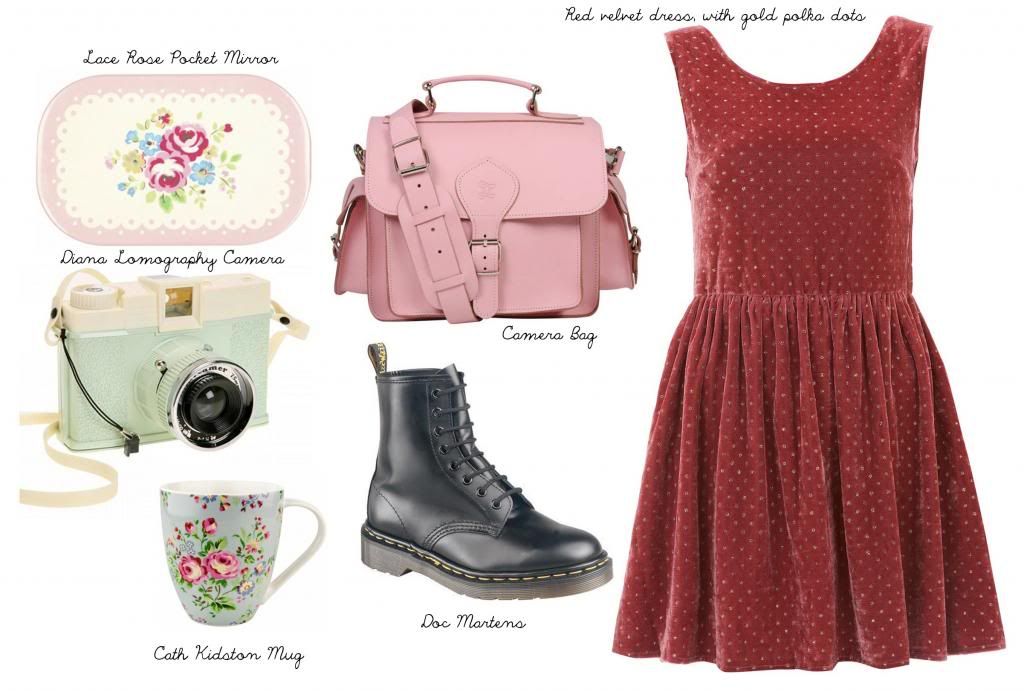 Good evening lovelies, this is a little wishlist that I have put together that unfortunately will remain just that... a wishlist! I just love the red velvet skater dress and I think it would look gorgeous for Christmas as it's colours are just so festive, all red and gold, I can picture myself wearing this dancing around the kitchen whilst baking mince pies!
I first saw this camera bag over on
Lily's
blog, and I have loved it ever since, it's so pretty and girly and just nice like sugar and spice in every single way. Now onto the rose lace pocket mirror and the mug could, I think they could both make it off the wishlist and onto my bought list as they are not too expensive and my Nanny did ask me what I wanted for Christmas and I hinted at the Cath Kidston mug.
I have wanted a Lomography camera for a while now, I love the effect they give photo's and I also love the mint green colour of this Diana one. Lastly, I love these plain black Doc Martens, they would go with everything, and I could wear them with the red velvet dress and some black cable knit tights and big warm cardigan!